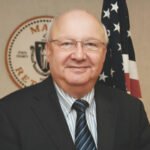 Frank Valeri
President
A native of Lynn, MA, and current resident of Saugus, Frank Valeri retired in 2013 with more than 38 years of public service. With some 28 years working under the State House's "Golden Dome" as a House and Senate staff member, he is well-versed on the ways of Beacon Hill. He retired as the Deputy Director of the Public Employee Retirement Administration. He is a member of the Blue Cross Blue Shield Labor Advisory Board. Registered Lobbyist.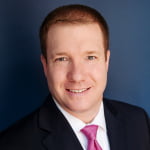 Shawn Duhamel
Chief Executive Officer
After beginning his career as a legislative assistant with the Massachusetts House of Representatives, Shawn joined Mass Retirees as legislative liaison in 1994. He has gone on to become a nationally recognized expert on public retirement, Social Security and healthcare policy. Prior to his current role, Shawn served as the Association's Legislative Director, where he was responsible for government relations at the federal, state and local level. Shawn previously served as a trustee on the Town of Plymouth Retirement Board. He is a member of the Blue Cross Blue Shield of Mass Labor Advisory Board. Shawn was also appointed to the Special Commission on Retiree Healthcare Reform by former Governor Deval Patrick. Shawn is a sought after public speaker on retirement, health care and coalition building. Registered lobbyist.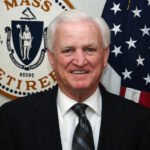 Paul Shanley
Executive Vice President
A resident of Everett, Paul has been involved in volunteer work for the Association since he retired from the state treasurer's office as a deputy treasurer. He is an elected member of the Commonwealth's Pension Reserves Investment Management (PRIM) Board.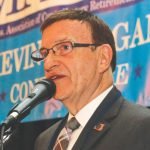 Joseph Connarton
Treasurer
A state retiree, Joe retired in 2019 after serving 21 years as Executive Director of the Public Employee Retirement Administration Commission (PERAC). He previously served as Cambridge City Clerk, as well as chairman of the Cambridge Retirement System. Joe is also a past president of the Mass. Association of Contributory Retirement Systems.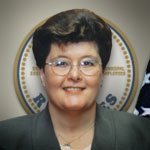 Judith Langone
Secretary
Judy retired from the Secretary of State's office with 36 years of public service. A longtime Norwood resident, she remains heavily involved in community service. Judy is an elected member of Norwood's Finance Commission, as well as House Authority Commission.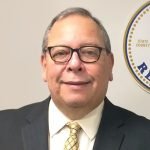 Tom Bonarrigo
Legislative Chairman
36 years of State service.
8 years as a research analyst (1983-1991) on the Joint Committee on the Judiciary.
14 years (1992-2005) as Legislative Director at the RMV.
5 years (2006-2010) as Special Assistant to the Speaker of the House and Speaker Pro Tempore.
6 years (2011-16) as research analyst on the Transportation Committee.
3 years (2017-19) as Deputy Director at RMV.
Retired July 2019. Registered lobbyist.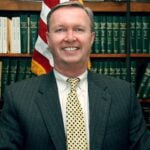 William Rehrey
General Counsel
Former area legislative director for American Assoc. Retired Persons (AARP). Works full-time for Association and is president of the Association's Retired Public Employees PAC. Registered lobbyist.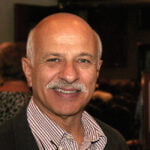 Robert Powilatis
Vice President, South District
Retired Deputy State Auditor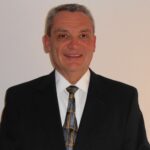 Steve Rivard
Vice President, Southern District
Retired Somerset Fire Chief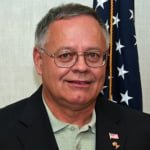 Denis Devine
Executive Board
Retired Woburn Fire Captain. Chairman and elected member of the Woburn Retirement Board.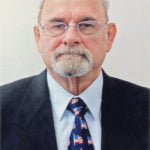 Ed Pietrewicz
Vice President, Central District
Retired Worcester Firefighter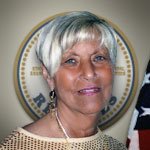 Cheryl Stillman
Executive Board and Insurance Coordinator
Served 25 years as administrator at the Commonwealth's Group Insurance Commission (GIC). Works full-time at the Association. Functions as intermediary between Association members and various carriers insuring state and local government retirees.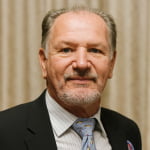 Karl Schmaelzle
VP Western District
Retired Agawam Firefighter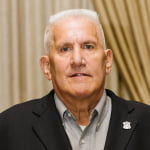 Bill Flippin
Executive Board
Retired Boston Police Officer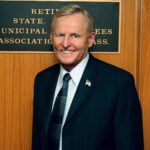 Ralph White
Executive Board
Founder and past President of Mass Retirees. Former State Parole Officer and former elected Member of the State Retirement Board and founding member of the PRIM Board.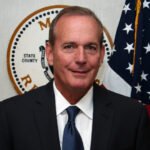 Dan Turco
Executive Board
State Police Trooper Dan Turco retired in 2009 after 30-years of public service. The Andover resident had served as the State Police liaison to the Registry of Motor Vehicles. Dan was also the vice president of the State Police Association of Massachusetts (SPAM).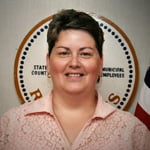 Tricia Igo
Operations Manager
Tricia has worked for the Association for more than 20 years. She started with Mass Retirees as Executive Secretary in 1999. Tricia previously worked for the State of Kansas Department on Aging.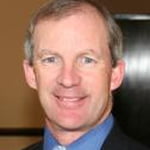 Leo Delaney
Meeting Planner
Leo has worked for Mass Retirees for more than 30 years. He started his full-time position as the Association's Meeting Planner in 2001.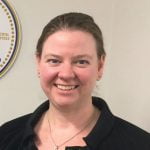 Nancy McGovern
Legislative Liaison
Joined the Association in 2020 after serving as the Senior Program Manager for the Greater Lowell Workforce Board. Nancy began her career as a staff person for a State Representative from Lowell, serving as Chief of Staff and Legislative Director. Following her tenure at the State House, Nancy served as the Legislative Agent for AFSCME Council 93 before working as a consultant for various non-profits and unions in the Greater Lowell area. Registered Lobbyist.
*All association officers are members of the executive board